exhibition details
BOOKED EXHIBITIONS:
Jewish Community Centers (JCC) in:
New York, San Francisco, Austin TX, Oklahoma City, Montreal, York PA, and more.
Boston's Copley Library (reviewed here, here & here).
PHOTOS:
Includes pictures of kids shooting, Jason teaching, and photos the kids took during the project.
60 11x14 matted to 16x20 (framed)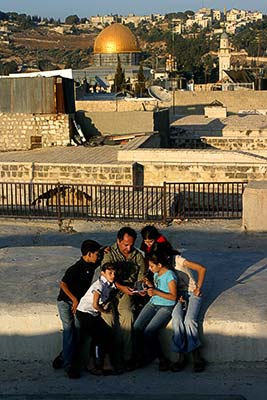 10 16x24 mounted on sintra (foam core)
24 10x10 portraits of the kids on sintra
TEXT PANELS:
Rolled up with 4 grummet holes
1 32x54 - story of the project
1 30x32 - bio on teacher
COSTS:
Please inquire: jasonekenazi@hotmail.com
SHIPPING:
Venue pays for shipping and insurance.
Crate (42x24x24) approx 110 lbs.
Prices and contents are subject to change.
If you would like Jason Eskenazi to come and make a presentation the venue pays for transportation and accommodation.
Presentation: No charge. Jason is New York based.
Thank you to the following for their donations:
Prints by National Geographic Lab and I. Wunder Photographics
Mats by Light Impressions
Frames by North American Enclosures, Inc.
REVIEWS:


New York Times


San Francisco Chronical


Hadassah Magazine
CONTACT:

jasoneskenazi@hotmail.com