WONDERLAND: A Fairy Tale of the Soviet Monolith


Author: Jason Eskenazi
Guggenheim Fellowship, Fulbright Scholarship, Dorothea Lange Prize, Alicia Patterson Foundation Grant. This is his first published book.
Best Photography Book 2008 (POYi) Pictures of the Year International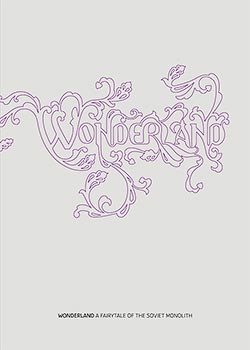 WONDERLAND stocks are dwindling FAST!
As of MAY 1st, Last 100 Books at $100 each
with bonus book,
The Americans List
, for free!
PayPal
$100.00 + $5.80 (U.S. shipping) = $105.80
In NY State add 8.875% sales tax.
$19.95 for shipping to Canada or Mexico; $23.95 to all other countries
Books are available in New York at Strand Bookstore, The Leica Gallery, and Dashwood Books.
Any inquiries please contact jasoneskenazi@hotmail.com
Published by de.MO Aug 2008
Reprinted by RED HOOK EDITIONS, 2009
P. O. Box 94
New York, NY 10276
ISBN 978-0-9841954-0-4
Trade Cloth: 5.1 x 7.1, 224 pages
77 B&W photographs

photographs reproduced by Jeffrey Ladd, © Jason Eskenazi
all rights reserved